Memorial Steel Project
MA-TF 1 is very fortunate to have acquired a piece of the World Trade Center steel for use in constructing a memorial at our training facility. The piece of steel is a section of the World Trade Center where the aircraft impacted the buildings. Known as "impact steel", the piece MA-TF 1 was granted for its memorial measures approximately 21 feet long and 7 feet wide.
The photo below is an artists drawing of the memorial to be completed in 2012.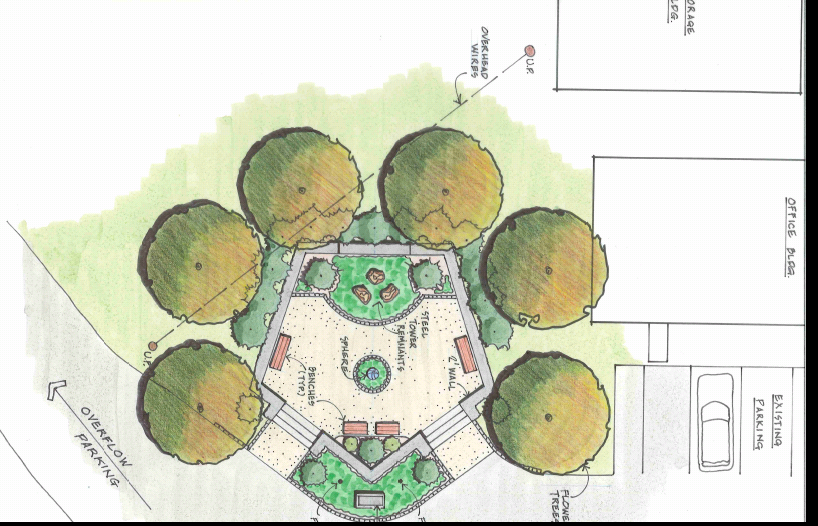 Below is a link to photos showing members of MA-TF 1 traveling to New York City to retrieve the steel.