MA-TF1 is not currently accepting new applications.
Quick Requirements Summary:
Members are required to attend a minimum of 40 hours of training every 12 months, calculated on a rolling calendar year.
Members must also commit to a minimum of 20 hours of service time every 12 months, calculated on a rolling calendar year. Service time is MA-TF1 support that does not occur on a regular training day.
Members must attend a 1-day air mobility exercise (flyaway) at least once every three years.
Training is typically offered on every third Saturday.
Attendance at various specific training days is required.
Members must attend a 3-day mobilization exercise at least once every three years.
Applicants who are current Federal employees should call 978-922-5680 and ask for Mark or Ann for additional requirements/restrictions.
All Rescue Specialist applicants are required to be Emergency Medical Technicians (EMT's) and must include a copy of their certification with the application packet.
Please Follow This Application Procedure:
Step 1:
Review the  2020 Letter to Applicant – Click here
Step 2:
Review and agree to the  FEMA GENERAL REQUIREMENTS 2020  Training items #2 (IS courses) and #5 (CPR) must be completed prior to applying.
Step 3:
Review the Position Description for the position for which you wish to apply. CDL Class A & B Drivers are desirable; please note if you have a CDL license (click title to review):
Step 4:
Complete a full application packet. Each of the following forms are required. Please DO NOT Staple ANY Documents.
You may download each form individually, The forms are FILLABLE Acrobat PDF's that require you to download them to your computer. It is easier to process your application if you complete the forms electronically.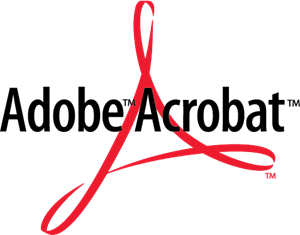 Application Form
 MA-TF1 Application 2020 You must specify the position you are applying for
Memorandum of Understanding: Signed by your employer
Medical History Form 2020 Requires a physical exam with your Primary Care Physician
Policy Handbook Acknowledgement Form 2020 The full version of these Policies And Procedures can be Downloaded Here- Handbook 2019
W9 form 2020One for yourself as an individual; and if being reimbursed by your employer, one from your primary employer
Passport: A copy of passport (if you currently have one, not required but highly recommended)
Also, include the following documentation:
Resume
A copy of your driver's license (and DOT card if applicable)
A copy of your passport (if you currently have one)
Copies of any professional licenses/Certifications (MD, RN, Engineer, EMT-P, EMT-B, CPR, First Aid, Hydraulics, Hoisting, etc.)
Provide documentation of Training in the following courses. These courses are available online and can be completed by clicking the links:
Step 5:
Send your Completed Application packet to:
MA-TF 1
43 Airport Road
Beverly, MA 01915
Be sure to complete all forms, and DO NOT Staple ANY Documents: incomplete application packets will not be considered.
Thank you for your interest in joining MA-TF 1